Know More About Himalayaa Hotel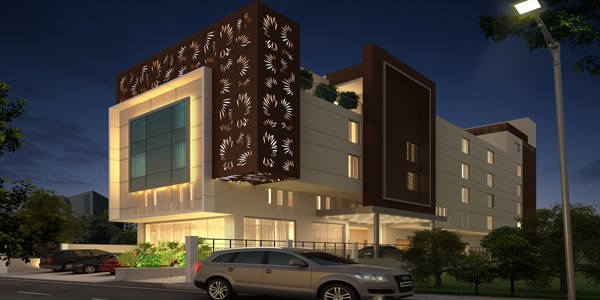 The place is one of the Pancha Bhuta Sthalas (places of five elements of nature) which are devoted to Lord Shiva and is also known as Arunachala. The main temple is known to have existed for well over 2000 years, the massive temple complex that is visible today with impressive gopurams have a history of over 1200 years. With its religious centers and temples, thiruvannamalai has turned into a spot for spiritual tourism.

Significance : Panch Bhuta Sthalams (places of five elements of nature)
Element- Agni (Fire)
One of the 275 Siva Sthalams (holy places dedicated to Lord Siva) The Arunachaleshwara Temple in Thiruvannamalai is one of them and Siva is worshipped in the form of fire and seems to be the motive Ramana Maharishi made Thiruvannamalai and the sacred Mount Arunachala as his home.
The innovative interiors of Hotel Himalayaa and the inspiring ambiance make for a setting that is refreshing, contemporary and stylish. The entire ambiance of hotel is natural to blend yet modern living and comfortable home away from home.
Facilities offered at Himalayaa are contemporary and praise worthy. The fully air- conditioned rooms are well equipped with amenities like mini-bar, LCD television, Wi-Fi connectivity, direct dial telephone, tea/coffee maker, 24 hours room service & an executive writing desk.
The rooms are designed beautifully and the excellent furnishing takes care of your comfort and convenience. Whether it is a business trip or a funtime with family, Himalayaa is the perfect choice for a comfortable stay.